Hello everyone, I am Megan, and I am human confetti.

Yes, you read that right – human confetti. It's kind of a joke that over the past few months has become a reality. What I mean when I say I'm human confetti is I am an incredibly positive, upbeat person. You know, the kind of person that is all smiles and sunshine and happiness all the time until you're like wow, how is this person even human?

Yep, that's me. I'm kind of like a real life Leslie Knope from Parks and Rec or Jessica Day from New Girl. I truly believe that there is always a bright side to look at, and it's a core belief that shapes how I approach every day.

But what happens when you're a human confetti cannon that runs out of confetti?

We'll get to that in a bit, but let's start from the beginning. Years ago, I started working out by going to a yoga class once a week. Pretty quickly I realized that I'm not that good at being quiet or relaxing. Instead of staying in the moment, I'd spend the hour with my mind racing with all the things I should be doing. So, after that, I started going to a cardio dance class with a friend 3 times a week.

That was more my jam (pun totally intended). I just got to dance and I got a good workout in as well – I freaking loved it. After doing that for a while, I decided to try a HIIT style workout, which I also discovered I loved. Turns out, I really liked the whole working out thing. It was an awesome way to relieve some stress and feel like I've accomplished something. After working incredibly long days where I was taking on everything I could for others, it was my "me time."

There's something else you should know about me: in addition to being human confetti, I'm also someone who has a tendency to put others first. I am someone who always wants to be everything for everyone. If there was something a member on my team at the time couldn't do, I volunteered to pick up the slack. I felt like if I didn't do it no one would, or I'd feel like my coworkers had enough on their plates, but then I'd be the one balancing 482 tasks, so why I thought I had to be the one that needs to save the world is beyond me.

And then, kind of abruptly, it was, "Peace out, we don't need you on our team anymore." That was incredibly hard to hear. I felt like I had given my all to my job, day in and day out, with very little regard to myself, and then they just didn't need me. It was devastating.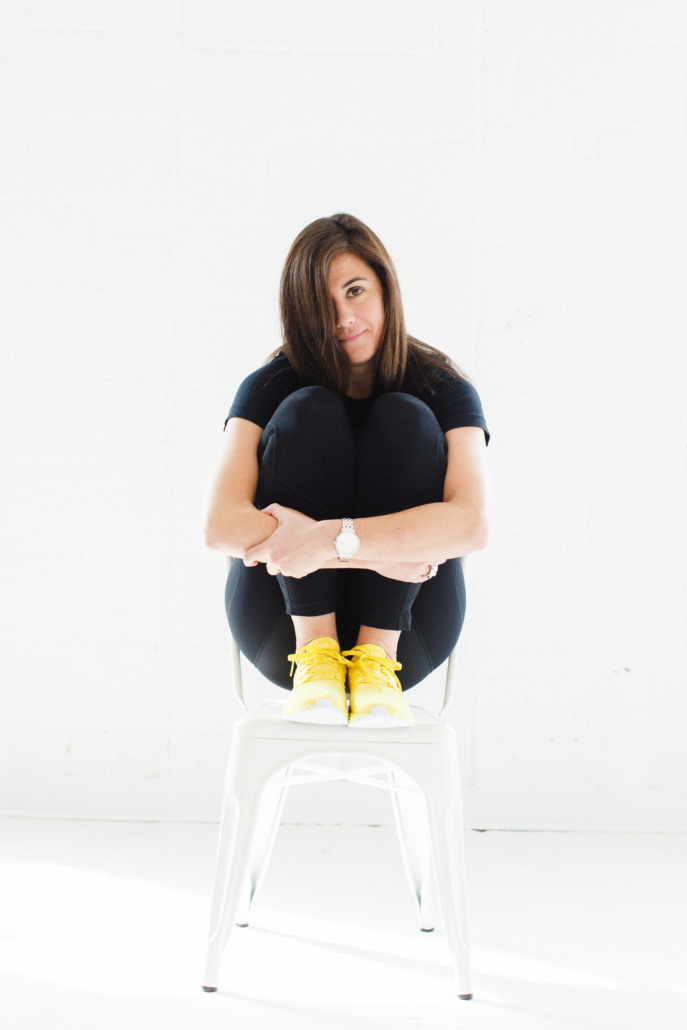 But I still had my workout community, which helped pull me through. And ultimately I found the hygge team and started working here, so of course it all worked out – for the first time in my life, I felt _comfortable_ in both my professional, fitness, and personal life – dare I say, I had found my hygge?!. I threw myself into my work, worked out consistently and started sharing my confetti with the hygge fam.

And then life happened.

The last few weeks, I have been low on confetti, on sunshine, on positivity, however you want to put it. You see, a few months ago, my mom went in for a routine surgery. The morning of her surgery, when she called for the first time to fill me in, I asked her if she wanted me to come home, and she declined because everything would be fine. Fast forward 48 hours and she was in the ICU, fighting for her life, intubated and hooked up to a ventilator, continual dialysis, and 3 IV poles of a whole lot of things to keep her alive.

Of course there's no good time for that to happen, but it happened at the worst possible time when a lot of other things were already going on. And at first, I kept it all in. I told everyone, "Everything is fine!" with my brightest smile, but really, it felt like a family of elephants had taken up permanent residence on my chest. I wasn't eating, I wasn't sleeping, I stopped working out, I let a lot slide, I wasn't honoring commitments, I cancelled plans… I was about as anti human confetti as a person could be, but I wanted to respect my mom's privacy and also minimize the number of times a day I felt the need to relay what was happening, so I kept on a mask. Man, I was so good at wearing that mask. Support is great, but sometimes it's a lot to have to answer every text or call or inquiry into how my personal life is going. It's just a lot … and it's especially a lot for someone who tends to be pretty guarded.

So, for a while I kept it all in. I was just lost and confused and hurt and fried at every capacity. It was just too much. Here's the funny thing about being human confetti: the moment you're not all sunshine and rainbows, everyone gets really, really worried. It's a lot of pressure.

Last month I did something very unlike me: I decided to just be incredibly vulnerable and transparent and say to the world and myself, that you don't have to hide behind this mask of "everything is fine." You can't always be confetti, and I always thought I had to be because that was the way it was. But some days I'm not. So I shared my struggle on Instagram (if you know me, you know my posts on social media are a rarity). Here it is: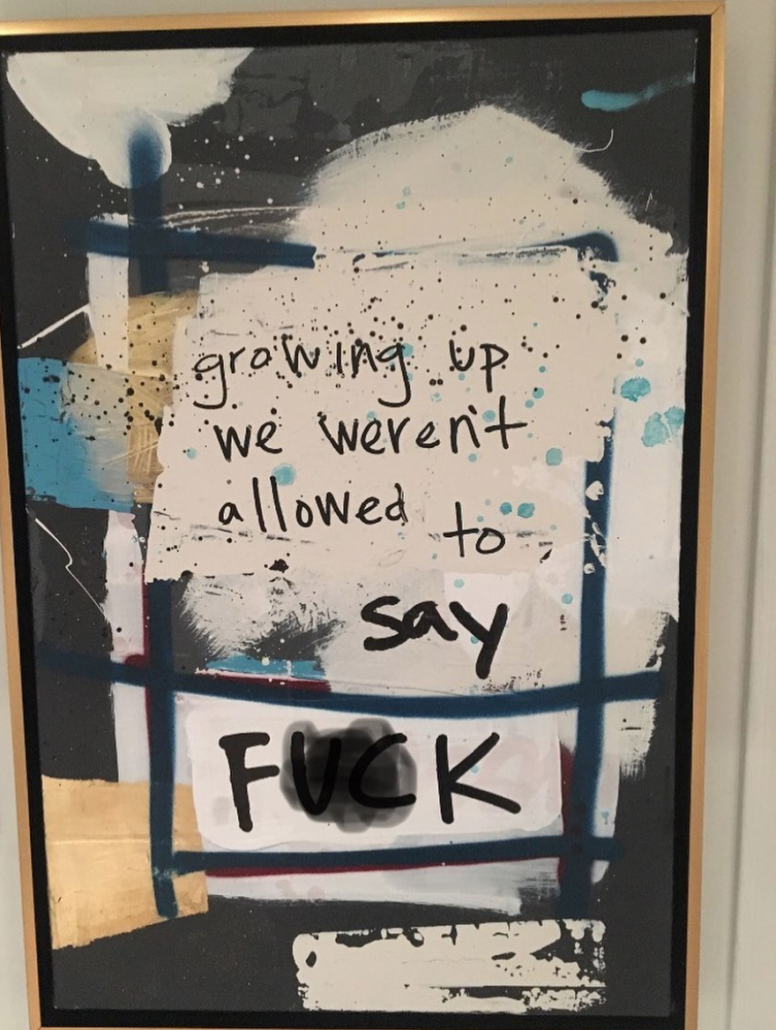 It's kind of ironic that I wear shirts that say "easy" on them, I drink out of a mug that says "easy," my office door with all the hygge supplies says easy on it, but nothing about my life has been easy lately. Life has been soul-crushing, consistently difficult and painful.

So no, I am not human confetti lately, but I'm trying. Some days I get out of bed and have a great day, some days I get home and lay on my couch because I have nothing left to give the world. That's okay.

It's okay to ebb and flow like that, because you know it's not how you're going to be forever, it's just a phase or season of life where you're not going to be your best. I took a month off from working out, I wasn't eating well, I wasn't sleeping well, but I'm doing my best. I'm not okay and life isn't okay right now. I'm tired and fried, but I'm doing what I can and I'm keeping the hope. At the end of the day, hope still stands.

I think it's important to look for the glimmers of hope, or confetti, in your day. There's always, always, something to be thankful for, it just might be really hard to find it. It could just be you celebrate a really good cup of coffee in the morning because you don't have anything else to celebrate and that's totally fine. Just always remember, everybody should strive to find a little bit of confetti in their day.
https://wearehygge.com/wp-content/uploads/2019/11/Wellness-11-1-scaled.jpg
2560
1707
Alyssa Pressler
http://wearehygge.com/wp-content/uploads/2018/04/logo-small-hygge-1.png
Alyssa Pressler
2019-11-21 05:49:56
2019-11-21 05:49:58
everyday confetti