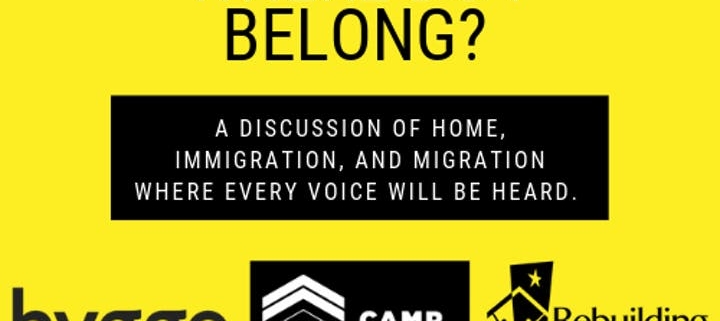 On The Table is a community-wide civic engagement initiative that will consist of meal time dialogues hosted in various community locations. Basically, across Charlotte on October 23 people will be meeting at countless different locations to discuss one thing: Finding Home, a discussion on home, immigration and migration issues.
We are teaming up with Rebuilding Together of Greater Charlotte and the Camp North End community to host one of these important discussions. Join us to talk about immigration and migration in our city in Camp North End's gorgeous event space in The Boileryard. Noda Company Store Canteen and Chilaka Taco Lab food trucks will be available for dinner, and we will have collaborative t-shirts available for sale, with all proceeds going directly to Rebuilding Together of Greater Charlotte's mission to provide fix critical repairs in home so that families can stay in their community.
If you're interested in attending, please RSVP here.