That's it. We had one goal and that was create a space that was so easy to use you'll have no excuse for not creating the next best podcast. We worked with 2WAVES Media to build a studio that fit the needs of the seasoned podcaster and those just looking to give it try for the first time.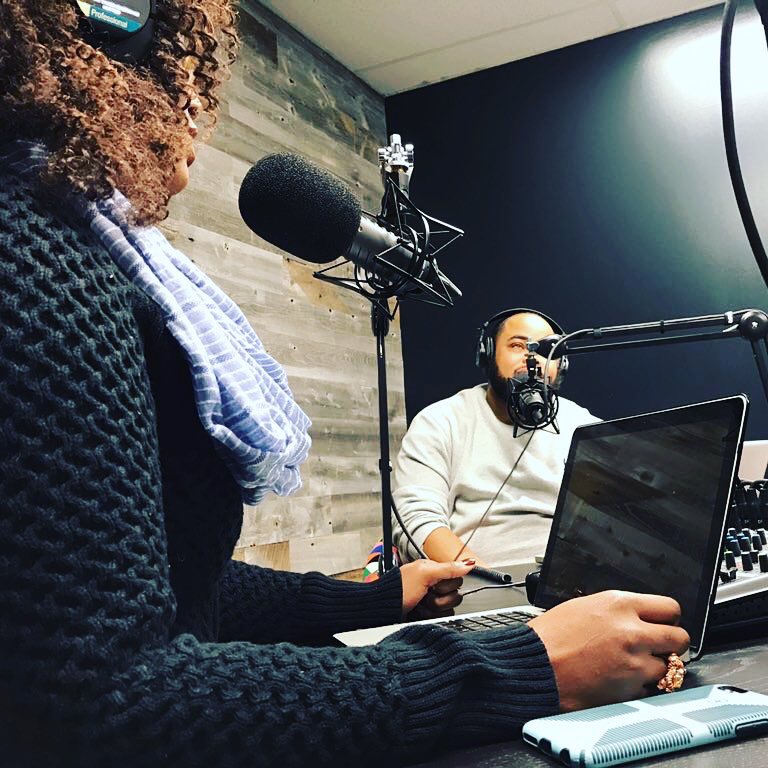 Here's everything you'll need to know.
$15/hr rental rate.
Hours available: 7am-10pm. If it's your first time and you're requesting studio access in evening or weekend hours we may ask you to come during business hours for your training session.
Bring Your Own SD Card (easiest) or Laptop for recording.
4 mic setup is ready to go.
We recommend giving yourself 5-10 minutes before and after recording to get set up and clean up.
Please use the calendar below. If you have specific questions, need more than 3 hours a day or a weekend in the studio shoot us an email at hello@wearehygge.com.
Once the date & time are confirmed available you'll receive an invoice that can be paid online. Once paid we will confirm the reservation. That's it. Now let's create awesome stuff.
ONE MORE TIME: If this is your first time using the Hygge podcast studio and you're requesting evening and weekend hours we may not be able to provide access and/or training. At that point we will ask you to come during business hours for a training session and so we can meet you!